Click to Go to Madill's Livestream for Live & Archived Video Events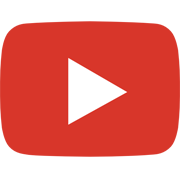 For HOME Football and Basketball games – watch on the Madill Youtube channel
The 2020 Season is finally here!
Click Watch Senior Night on Demand 2020
Madill Wrestling Homecoming/Senior Night 2021 Click Watch on Demand
Basketball Homecoming 2021 Click Watch on Demand
Madill girls Cross Country- State Runner Up October 2019 Click Watch on Demand
Lake Country Conference Champions 2019-20-Madill Boys Basketball
Photo: (bottom row, l-r): Mateo Fajardo, Austin Maxey, and Aron Vann
(top row, l-r): assistant coach Adam Potter,Asa Robertson, Gael Salinas, Javier Gomez, Miguel Duran, Wyatt Gray, Lolo Ortega, Kendall Robertson, Trent Harvey, Ezekiel Fuentes and head coach Brett Weiberg.
(photo from Madill boys basketball Twitter account)
Photo

(front row, l-r): Abbey Tiernan, Andrew Ray, Riley Bridenstine, Mckenzie Reed, Ashlynn Arnold, Myrissa Bowermaster, Leslie Smith, Brooklyn Nixon

(back row, l-r): Conner Mathis, Karson Johnson, Cade Barker, Justin Smith, Brayden Fueborn, Britton Goss, Wylbe Roberts, Joel Halvorsen, Braelen Bridenstine

Madill archery team at Tulsa (courtesy Baker McHatton

coaches Baker McHatton and Shawn Runyan
Madill 2020 basketball homecoming queen Kristen Chapa and king Trent Harvey. Chapa shared crown with Ashlynn Arnold Jan. 28.
Click to Watch Ceremony on Demand
Autumn Bryant wins wrestling homecoming queen for 2020. Wylbe Roberts was named king Jan. 14.
Click Here to Watch on Demand from Jan. 14