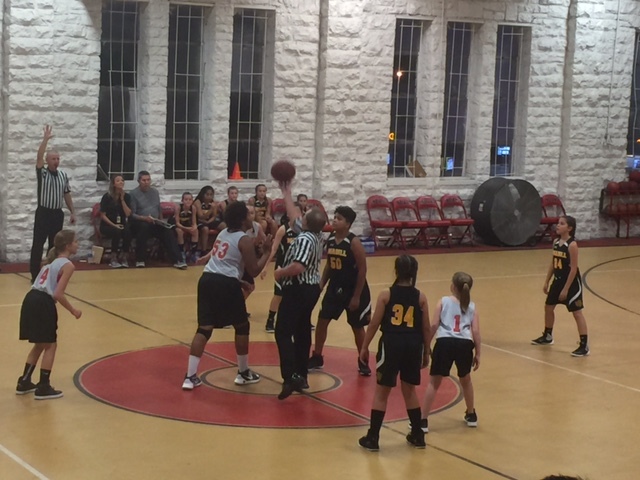 Wildcats with the WIN!
Amy Ortloff
Tuesday, November 15 2016
All four basketball teams played basketball Monday, Nov. 14 in Tishomingo. Three of the teams won their games. Coach Shaw commented, "The girls are really improving and it is showing in their games." The girls black team won 8-2. Unfortunately, the girls gold team lost 14-8. "All the teams are working hard at practice. We have a great group of kids," reported Coach Estes. The boys black team won 16-3. The excitement of the night was in the final 1.5 seconds of the boys gold game. An assist from Brylan James to Caden McHatton scored the final basket, winning the game 16-14.
Watch the final seconds of the boys gold team here: