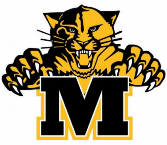 A Cat's Tale
Mr. Jon Tuck
Thursday, October 27 2016
October 2016
It is hard to believe but we just completed our first nine weeks of school. The wildcat football team is playing well and close to a playoff berth. Our high school girls cross country team qualified for state along with several individual boys. Our grapplers have begun formal practice. More than the weather and cooler temperatures, this indicates to me it is fall.
The construction of the classrooms/safe rooms at the middle school is moving forward. I estimate that the projects are half way to completion. The shop addition to the agricultural complex is near completion. If you have heard some loud noises coming from 12th Street, the construction of the classrooms/safe rooms at the Early Childhood Center has begun. We are removing rocks from the building site. The removal should be completed shortly. At present we are on time and on budget. We hope we will have favorable winter weather so we can continue our progress.
Our student enrollment has increased from last year. We have gained 45 students district wide from the end of last school year until our first quarter report for this year. We have increased by 27 students at the high school. Every two years high school football teams are reclassified according to student enrollment. A district's class placement is based on the high school enrollment only. We were less than two students from moving up a class at the last reclassification. It is very likely we will move to class 4A in the future. Moving up from Class 3A to Class 4A would not only change our district but also our overall schedule.
We want to ask our community to be careful in the mornings and afternoons as students are traveling to and from school. As the sun is lower in the sky and temperature changes cloud windshields, these conditions make driving more difficult. If you live or travel on a bus route please watch for buses. Their warning lights and stop signs mean that there are children crossing roads and streets to enter or leave the bus. Please take extra care when your vision is limited.
We have a tremendous amount of traffic at each of our sites. Children, especially in the morning, are not always focused or alert as they cross streets and enter into and from vehicles. Please slow down and be careful around our facilities.
The 5th annual Joyce Coleman's Christmas with the Kids has been set for December 21st. This special event is named in honor of our dear friend and colleague whose love of children and learning still inspires us each day. We invite community members to come to school and read to students. In turn, the students do projects and read to our volunteers. Our guests discuss and answer questions about their jobs. This event is a great way to introduce our students to what is involved in various careers. I recall a local attorney who was asked by a young student if he represented any "bad guys?" He replied, "No, all of mine were innocent."
We do the best we can for our students with the resources we are given. We want to thank those who support our organizations and activities. Without you our students would not be able to participate at the level they deserve. The Madill community has and I believe will always support their children and their efforts. For your support we are blessed and thankful.
Soon it will be Thanksgiving and then Christmas will be upon us. We will begin the second semester and head toward spring. Before we know it, another group of seniors will be walking across the stage receiving diplomas. Throughout this school year, as we work together in support of our youth let us never forget that as always, "It's a great day to be a Wildcat!"
Sincerely,
Jon A. Tuck, Superintendent
Madill Public School