National Signing Day at MHS Features Two Wildcats Moving to Next Level
Brandon Jacks
Wednesday, February 07 2018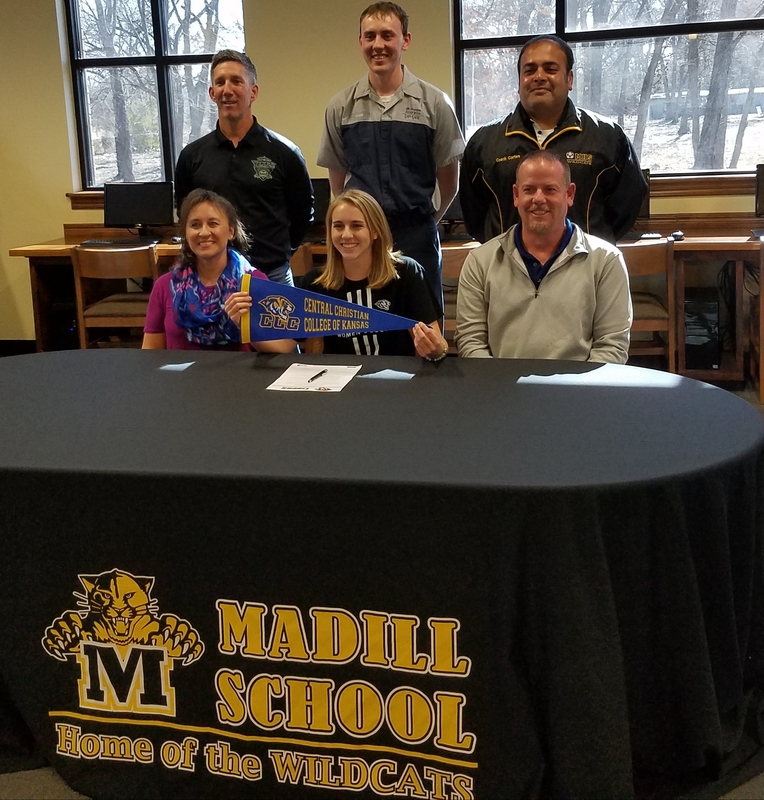 Pictured:(Bottom row, l-r) Christina Emery, Alyssa Emery, Allen Emery
top row: Jason Walls, Tyler Emery and Jose Cortes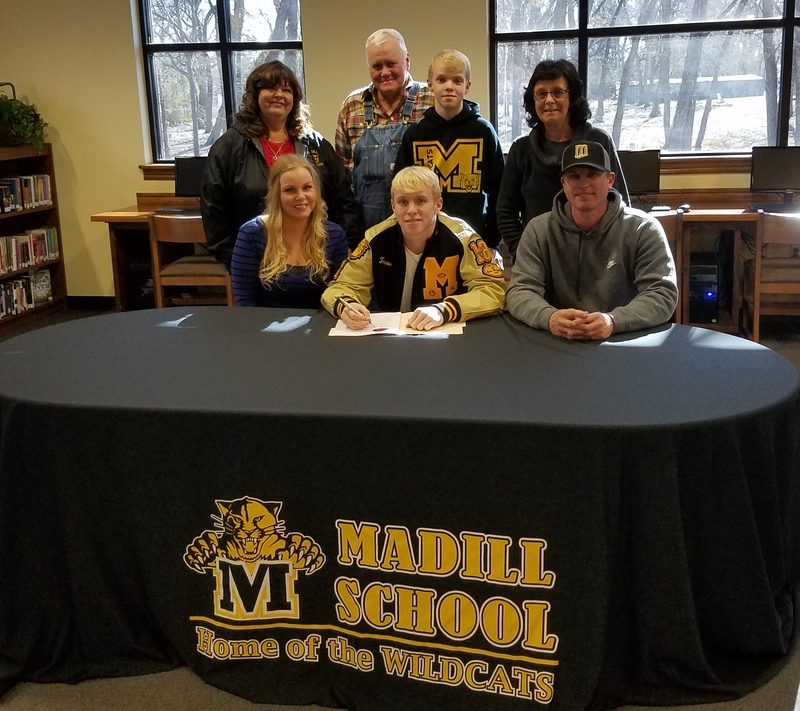 Pictured: (Bottom row, l-r) Jana Goff, Trevor Goff, Tim Goff
top row: Dana Melton Stacy, Salty Melton, Trent Goff and Yvonne Goff
Alyssa Emery and Trevor Goff will play their respective sports at the college level . The two Madill seniors had a signing ceremony on Wednesday (Feb. 7) afternoon in the high school despite class not being in session.
Emery has signed a scholarship to play soccer at Central Christian Community College of Kansas. The Tigers play in McPherson.
Goff will be a preferred walk-on receiver for the East Central Tigers in Ada. The Tigers play in the Great American Conference.
Family, friends, coaches and administrators joined the two Wildcat athletes in celebration of the occasion .
Click to Watch Signing Day Ceremony at MHS from Feb. 7

Click to Watch Story Posted by KXII-TV on Emery Signing