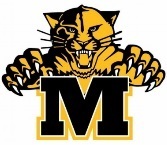 Madill Bowling Team Claims Championship of Ardmore Conference with Undefeated Mark; Heads for Regional Feb. 17 in Shawnee at Firelake Arena
Brandon Jacks
Monday, February 05 2018
The Madill bowling team won the Ardmore Conference with an undefeated mark and will now compete in the bowling regional at 9:30 a.m. on Feb. 17 inside Firelake Arena in Shawnee.
The Wildcats' team is comprised of Cole Austin, Austin Maxey, Abel Ortega, Josh Crowell, Jake Crowell and Asa Robertson.
They play eight games in one match on Sundays throughout the season.