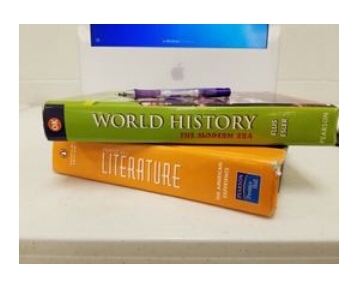 Madill School Board Election Set Feb. 13; See Important Information to Cast Ballot
Brandon Jacks
Thursday, February 01 2018
The Madill School Board Election is set for Feb. 13. All registered voters within the Madill school district are eligible to cast a ballot. Each polling place within the district will be open from 7 a.m. to 7 p.m. on election day (Feb. 13). Those wishing to cast a ballot should have proper identification. One's voter identification card should display the polling place in which to cast a ballot. Voters will decide between candidates Andrea Porterfield and Shannon Sue Williams.
However, voters may choose to cast a ballot early. One may fill out an application for an absentee ballot. One may click here to apply online for absentee ballot on Oklahoma Election Board Website The deadline is Feb. 7 at 5 p.m. for the Marshall County Election Board Madill School Board Election Feb. 13.
Early in-person voting will be held from 8 a.m. to 6 p.m. on Feb. 8-9 at the Marshall County Courthouse on the first floor in the conference room across from the commissioners' office. One should have proper identification to cast a ballot.
For more information, one may Click on the Oklahoma State Election Board Website