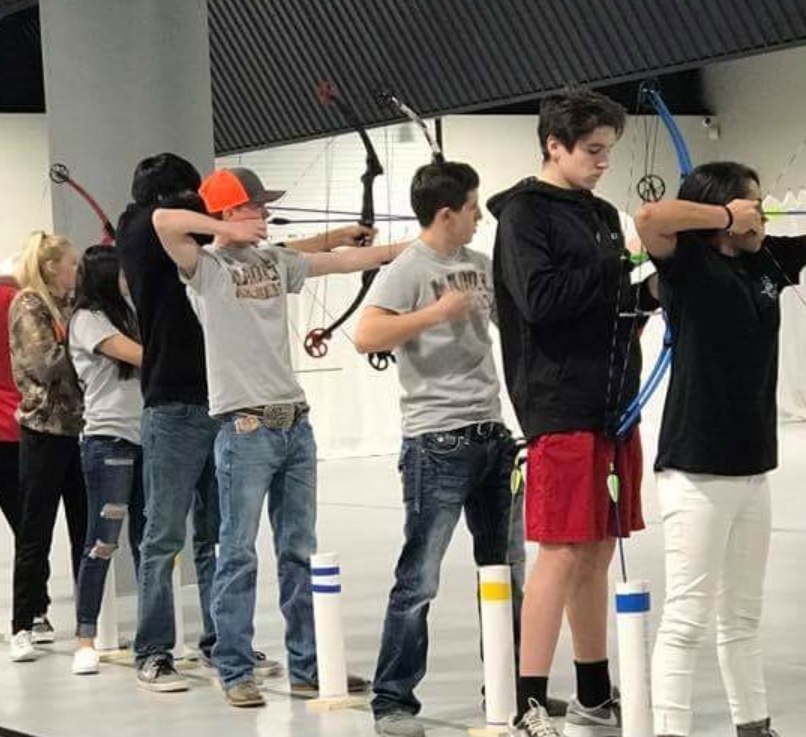 Archery Team Finished Fifth at Westmoore Saturday
Brandon Jacks
Sunday, January 28 2018
Madill finished fifth as a team at the archery meet in Westmoore Saturday.
"(We) shot well," Madill archery coach Baker McHatton said.
The top three performers for the Madill girls were Tara Leman, Kyann Melton and Chantel Trejo. Jake McHatton, Riggin Melton and Devon Chapa led the Wildcat boys.
Leman and Jake McHatton were 11th in their respective divisions.
* photo courtesy Brandy Ruff