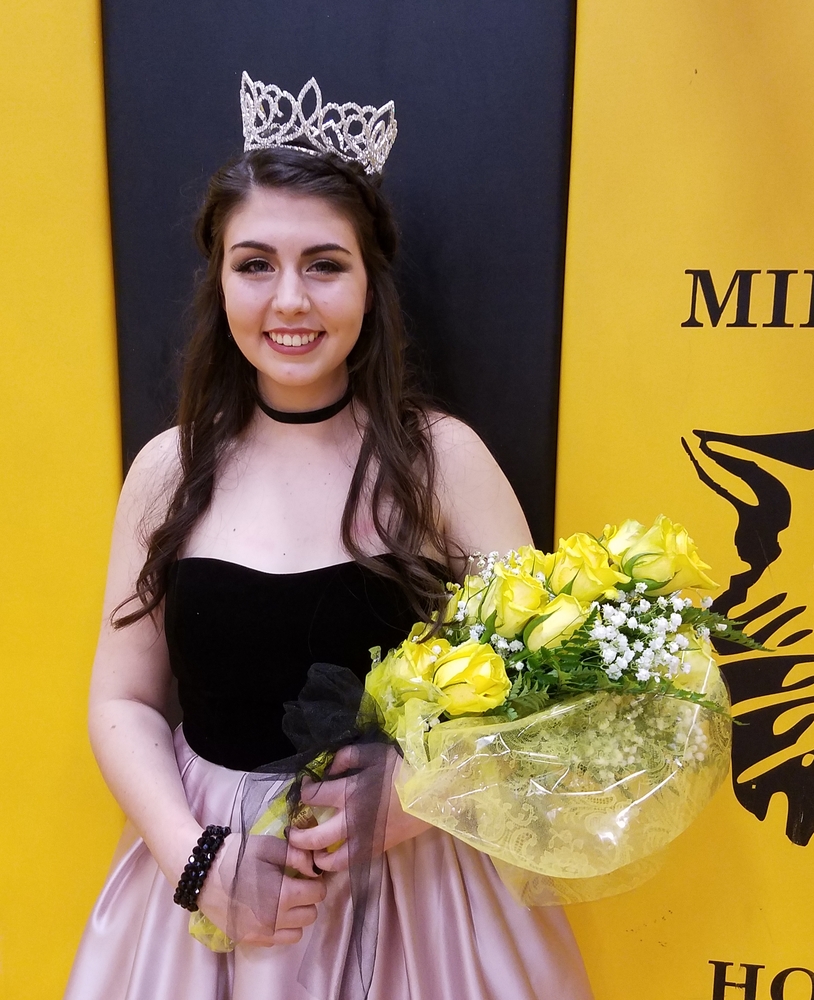 Wildcats Wrap Up Homecoming Win on Mat; Henry Earns Queen's Crown Tuesday
Brandon Jacks
Tuesday, January 09 2018
The Madill Wildcat wrestling team got a pin from Luis Salazar with 15 seconds in the second period of the night's final match to break a 33-all tie and claim a 39-33 victory over the Ada Cougars on homecoming Tuesday.
Dylan McCullough and Coty Tweedy won by pin. Luis Guiterrez, Damien Ramirez, and John Venable won by decision. Wyatt Inslee won by forfeit.
Hannah Henry won homecoming queen and Zach Stephenson won king.
Click to Watch Homecoming Ceremony on Demand