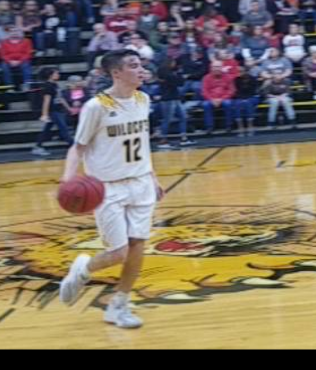 'Twas Ruff, Gray Day for Madill as Basketball Teams Split Wins with Tishomingo
Brandon Jacks
Friday, December 01 2017
'Twas a Ruff and Gray day in the Wildcat Fieldhouse...
Sophomore Wyatt Gray led the way with 18 points as the Madill boys broke open a tight game in the second half to sail to a 71-55 victory over the Tishomingo basketball club as the season began Friday. A total of four 'Cats reached double figures in scoring. However, Madill's Lady 'Cats fell 54-45 despite keeping it close through the second half. Rylee Ruff's 29 points paced the Madill girls in the game.
In the boys' game, the 'Cats charged out to an 8-0 advantage before Tishomingo closed the gap to 8-7 by the end of the first quarter. A three-pointer from Diego Flores pushed Madill into a 29-28 edge at the halftime break. A flurry of second-half points off of transition all but assured Madill victory. A combination of the inside and outside shooting paved the way. Asa Robertson threw in 14 points, Seth Coleman tossed in 12 points and Tanner Barnes had 11 points for Madill in the boys' win. Flores ended with nine points. Abel Ortega had four points points and Justin Gillis had three points.
The Madill girls battled Tish tough throughout the game. The Lady Wildcats even outscored the Lady Indians 22-16 in the fourth frame as part of a furious comeback attempt. The score stood 24-17 in favor of Tish at halftime. Madison Jowers had six points. Kristen Chapa had three points. Kelsie Lambertsen, Caitlyn Gillis, and Kortlyn Yow each had two points. Cloe Austin also had a point on Friday.
Madill plays at Kingston Dec. 5 before hosting the Madill Winter Classic Dec. 7-9.
Click to Watch Video Archived of the Game

Girls game stats courtesy of Brandy Ruff