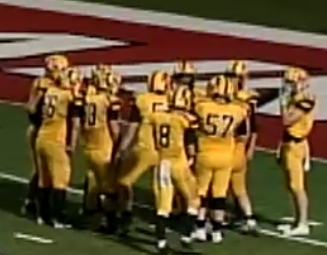 'Cats Close Campaign with Setback at Plainview Friday Night
Brandon Jacks
Saturday, November 04 2017
Madill scored twice via the pass, but Plainview punctuated the season by handing the 'Cats a 41-14 loss in the football season finale Friday night. The Wildcats fell to 3-7 in 2017.
Asa Robertson caught a seven-yard touchdown pass from Seth Coleman to get Madill on the scoreboard in the third quarter. The 'Cats cut the deficit to 28-7. Robertson later caught a 28-yard TD pass from Colton Jones to make the score 41-14 in favor of the Indians with 6:25 left in the season.
Madill is 507-441-26 overall unofficially as a program in school history.