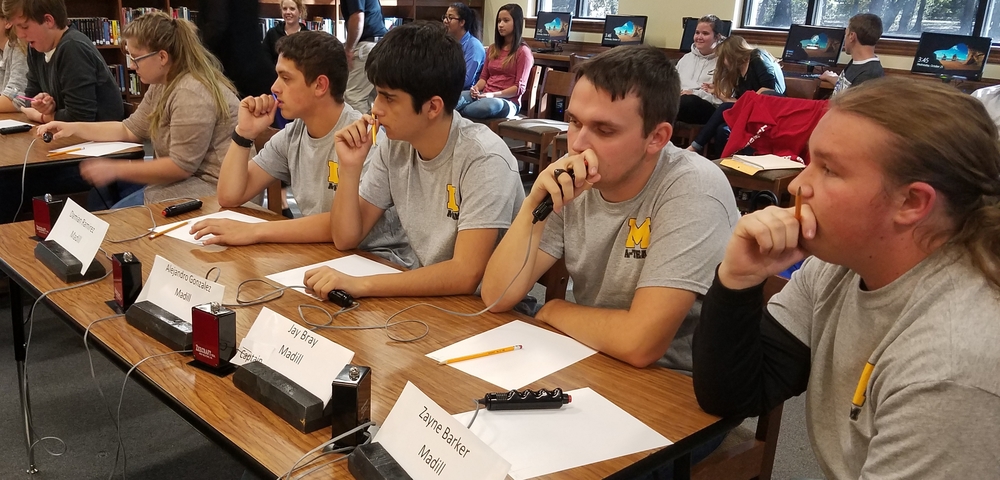 'Cats Hand 'Horns Loss in Academic Match Wednesday
Brandon Jacks
Wednesday, October 25 2017
The Madill High School academic team defeated Lone Grove 120-90 on Wednesday afternoon inside the Madill High School library.
Academic matches are something akin to the game show Jeopardy. Teams of four students are issued a buzzer to ring in after questions are posed to give an answer. Teams amass a collective score with correct responses. A plethora of subjects is presented during the match.
Madill High School academic team members include Damien Ramirez, Alex Gonzales, Jay Bray, Zayne Barker, Reagan Miller, Joel Galicia and Lydia Wiese.
The academic team sponsor is Michelle Bray.