'Cats Fall on Senior Night to Lone Grove; Watch Game on Demand
Brandon Jacks
Thursday, October 19 2017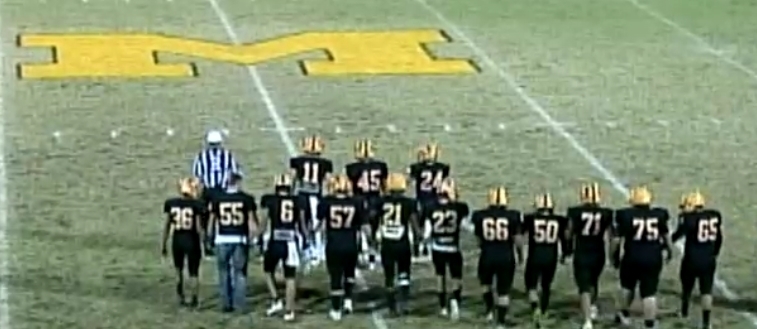 Madill battled the Lone Grove Longhorns on a special Thursday night edition of varsity football. The 'Horns' ground game proved to be too much for the 'Cats in a 27-14 loss on senior night at Blake Smiley Stadium.
Dekevis Jordan's 68-yard scoring run coupled with an Isaac Martinez extra point for the Wildcats tied the game 7-7 in the second quarter.
Sheldon Brown carried much of the load for the Longhorns as they took a 21-7 advantage heading into the final quarter.
The Wildcats responded with a six-yard TD pass to Trevor Goff from Colton Jones with 8:53 to go to cut the deficit to 21-14.
The 'Horns scored again with under a minute to play in the contest for the 13-point victory.