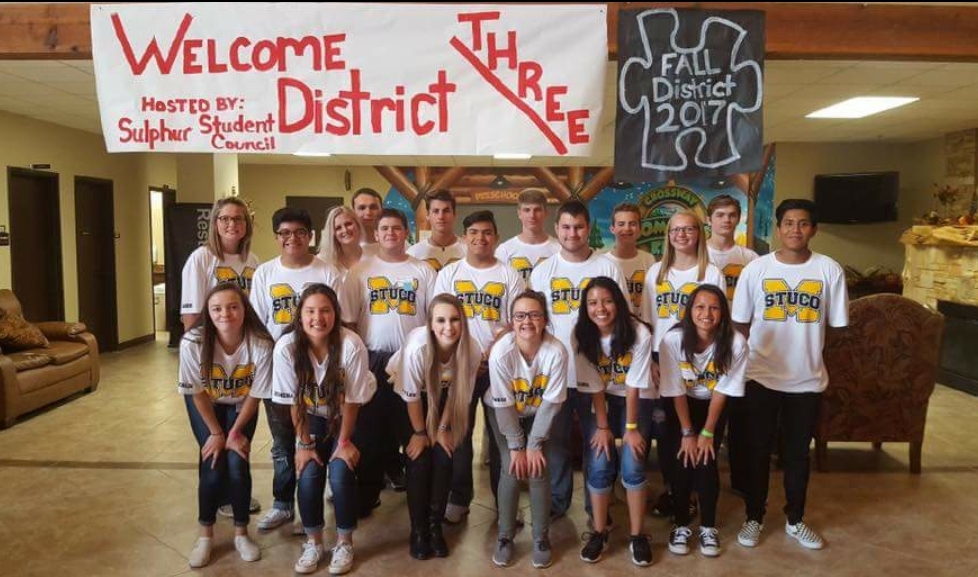 Madill Student Council Learns at District Convention in Sulphur Oct. 11
Brandon Jacks
Thursday, October 12 2017
The Madill High School student council attended a district convention in Sulphur Wednesday (Oct. 11).
Madill students were able to discuss the their own community projects such as the placement of blessing boxes at the high school and middle school for students to use hygiene products free of charge.
The Madill student council also sponsors blood drives and helps assist in holiday food drives.
Those that attended the convention from Madill were Leslie Smith, Ximena Gomez, Kylee Kuykendall, Jannah Reid, Alejandra Salas, Alyssa Maldonado, Abbie Alexander, Alex Morales, Lauren Tuck, Bryce Gambel, Pepe Ibarra, Wyatt Langford, Ella Watts, Joel Galicia, Jay Bray, Costa Chambers, Case Coble and Josh Huffstutlar.
The student council sponsor is Michelle Bray
photo courtesy Michelle Bray