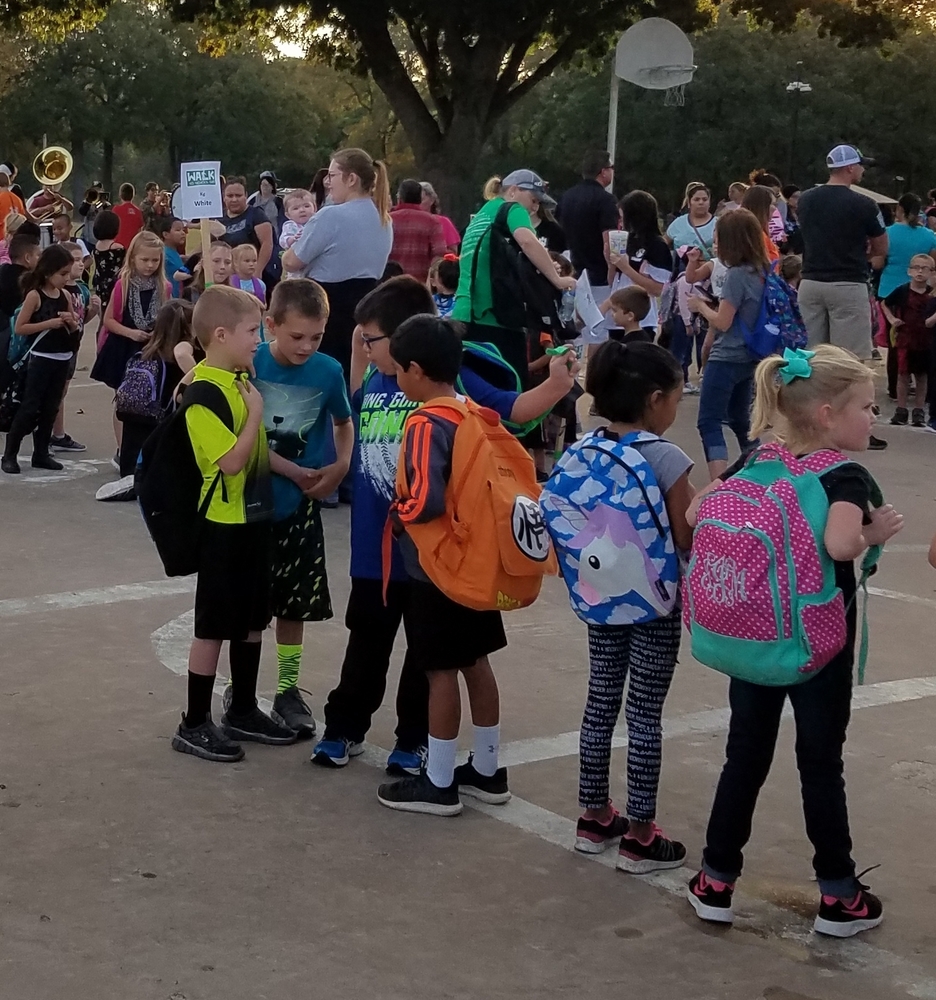 Madill Participates in 'Walk to School' Event Oct. 5
Brandon Jacks
Thursday, October 05 2017
Madill Schools participated in the national 'Walk to School' event on Thursday (Oct. 5) morning. They postponed the event one day because of inclement weather Wednesday. It turned out to be almost perfect weather Thursday as early childhood and elementary students, teachers and parents gathered at William Ray Memorial Park in Madill to make the trek to school.
The Madill band entertained the crowd before the walk began. Madill High School students helped guide younger students in lining up and getting ready to walk. Members of the Madill Police Department and the Marshall County Health Department provided support and organization.
"It was fun to talk to the kids," Madill High School student Jannah Reid said about helping with the event Thursday.
Click to Watch Video Archived from the Walk to School Event Oct. 5