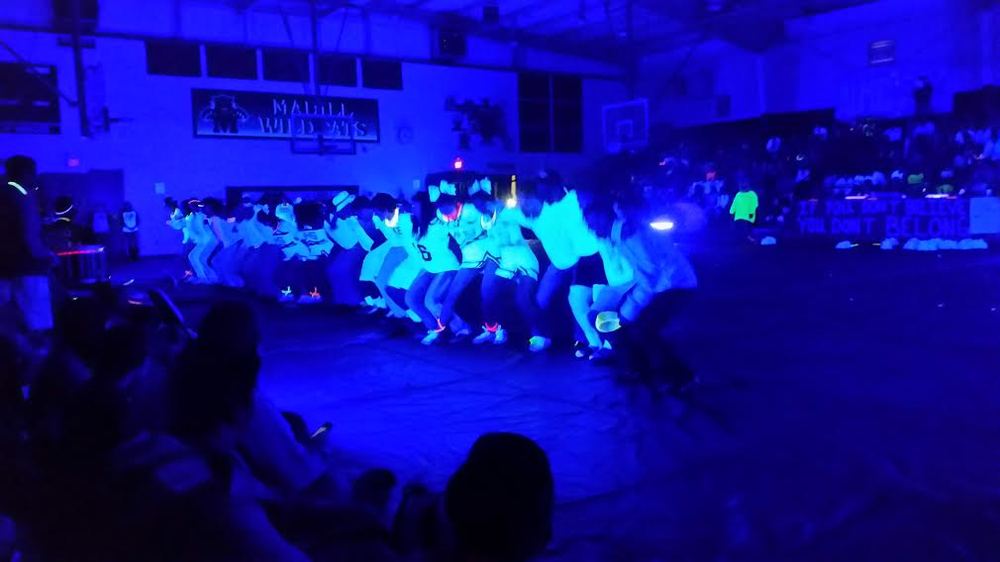 Pink-Out Efforts This Week Geared to "Put Lights Out on Cancer"
Brandon Jacks
Tuesday, October 03 2017
Madill High School will have a pink-out emphasis during the Madill-Seminole football game on Friday. Efforts have already begun to raise money for the American Cancer Society's research for a cure.
The cheerleaders have already sold shirts and decorated the halls at MHS. There will be a special rally on Friday (Oct. 6).
The cheerleaders will be selling Pink Glow- in- the-dark items to have at the
black light pep rally on Oct. 6 and to use at the game! The theme for
the Pink-Out Pep Rally is "Put the lights out" on Cancer. The glow- in-the-
dark items will be for sale at school and the game and cost between $1-$5
each.

file photo