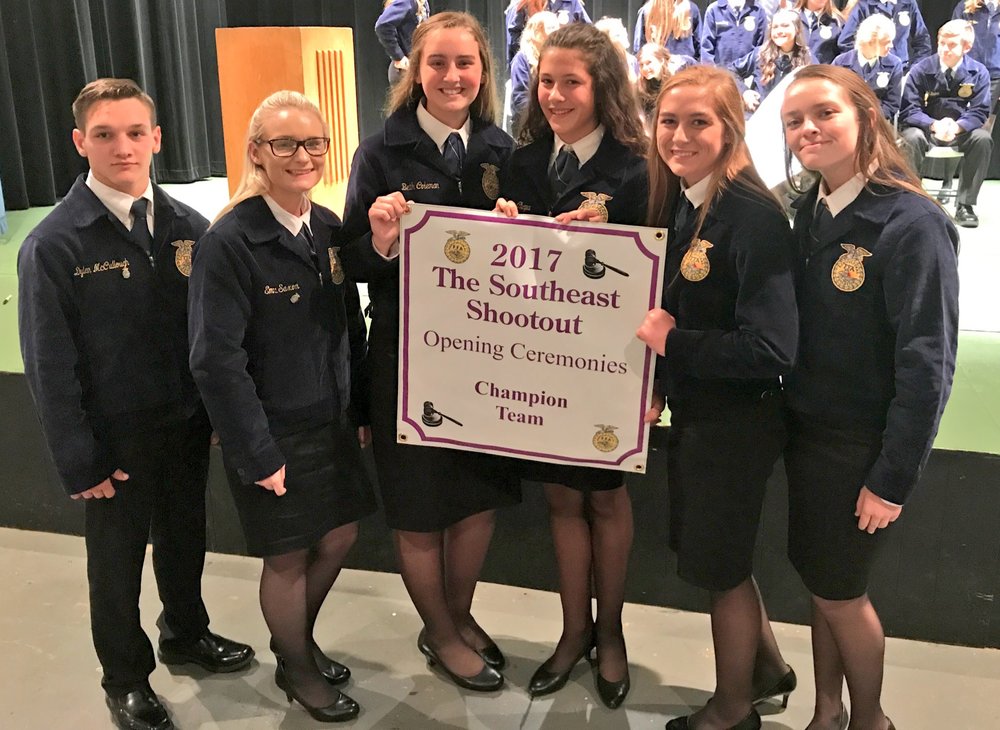 Madill FFA Group Reaches Top Rung in Coalgate Contest Thursday
Brandon Jacks
Thursday, September 28 2017
The Madill FFA opening and closing ceremonies group reached the top of the podium tonight (Sept. 28) at a contest in Coalgate.
Kristen Chapa, Beth Coleman, Emma Saxon, Dylan McCullough, Leslie Smith and Ashlynn Arnold won the championship title among 46 teams
Another Madill group finished sixth. This group included Sam Hunt, Emily, Riley Bridenstine, Hayden Harper , Braeden Fearborn and Case Coble.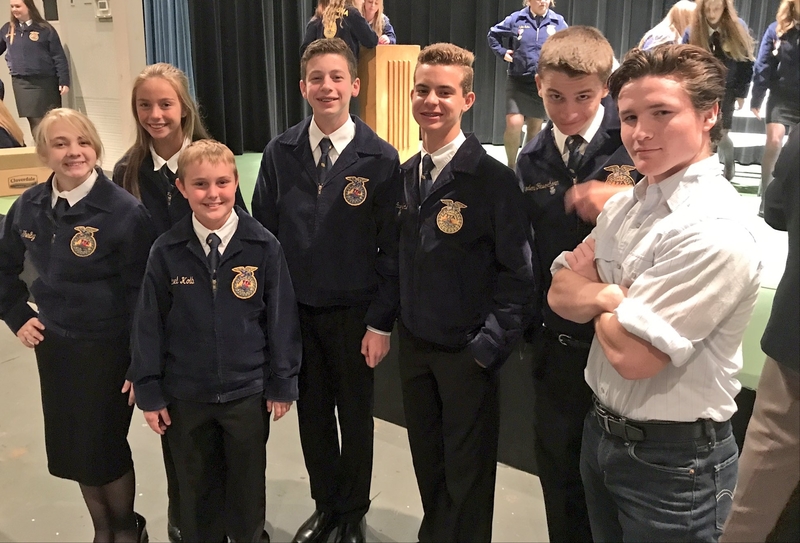 Photo courtesy Madill FFA