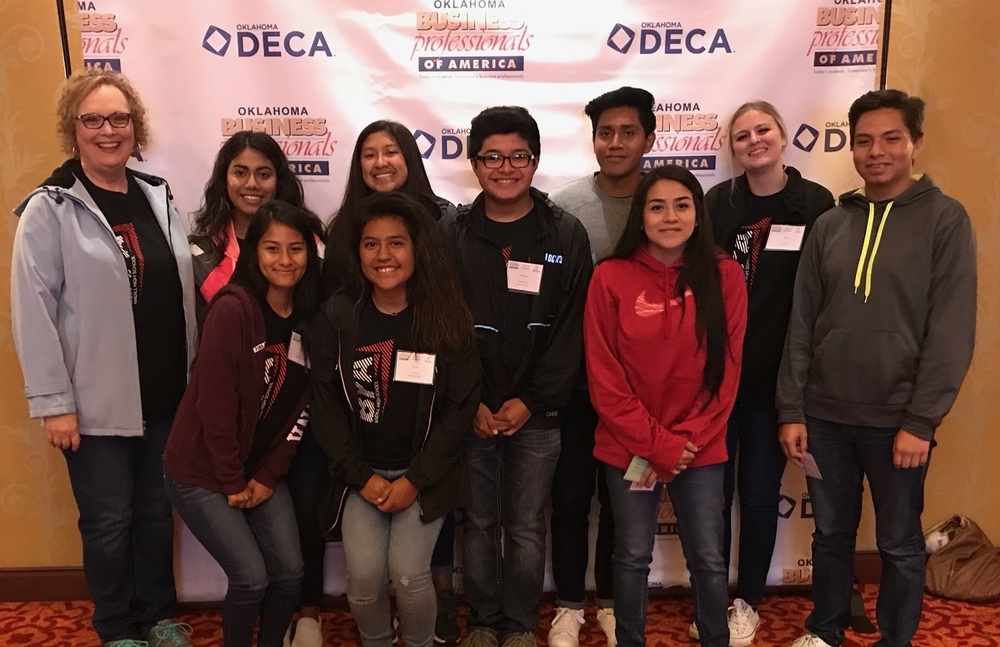 Madill Business Professionals of America Chapter Officers Attend Conference
Brandon Jacks
Thursday, September 28 2017
The Madill High School Business Professionals of America Chapter officers attended a conference Sept. 27 in Norman.
The officers are: Alex Morales, president; Lexie Morales, vice president; Lauren Tuck, secretary; Destiny Mancillas, treasurer; Abram Trevino, reporter; Joel Galicia, historian; Maria Salazar, parliamentarian; Sarai Zamora, chaplain; and Zitlali Torres, sergeant at arms.
Students learned in various workshops during the meeting.
Ms. Jenkins serves as the advisor for the Madill chapter.
photo by BJ Whitten
front row (l-r): Maria Salazar, Zitlali Torres, Destiny Mancillas
back row (l-r): Ms.Jenkins, Sarai Zamora, Lexie Morales, Alex Morales, Joel Galicia, Lauren Tuck and Abram Trevino