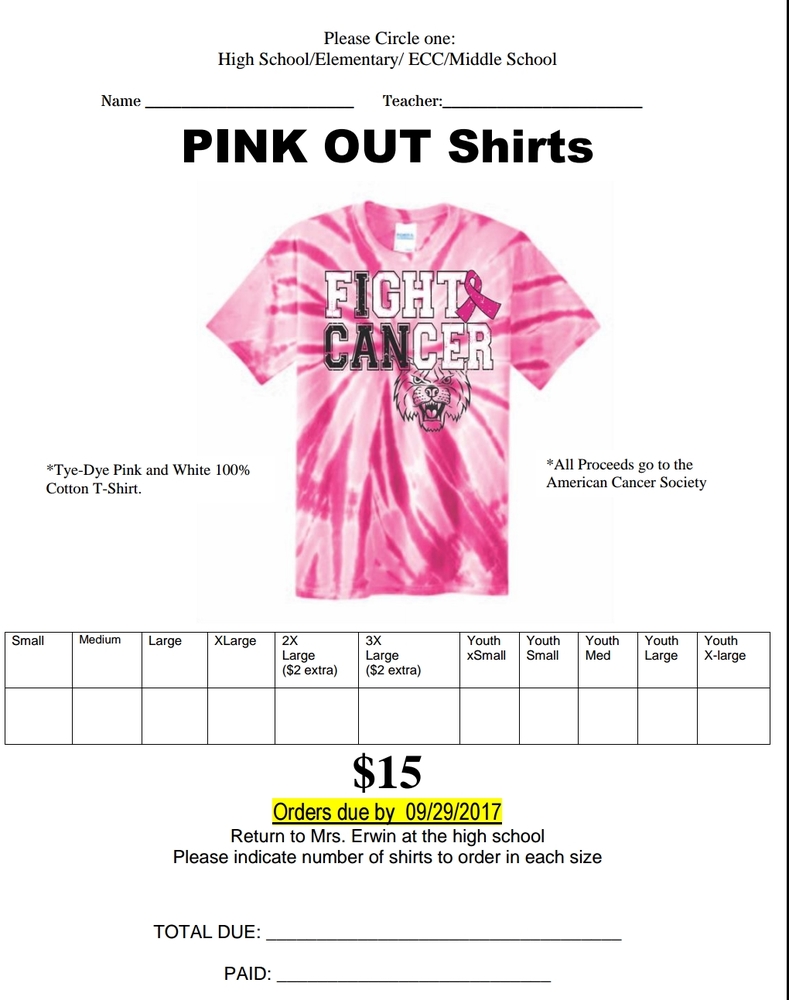 Power of Pink to be Displayed Oct. 6 at Madill Game; Mini-Mighty 'Cats Cheer Clinic Oct. 4; Registration, Order Forms Available Now
Brandon Jacks
Thursday, September 21 2017
Mini-Mighty Cheer Cat Clinic will be Oct. 4 and the mini-cheerleaders
will preform at the Pink-out game on Oct. 6. Order forms will be sent
home Monday (Sept. 25).

The cheerleaders will be selling Pink Glow- in- the-dark items to have at the
black light pep rally on Oct. 6 and to use at the game! The theme for
the Pink Out Pep Rally is "Put the lights out" on Cancer. The glow- in-the-
dark items will be for sale at school and the game and cost between $1-$5
each.
The forms to register for the cheer clinic are attached.