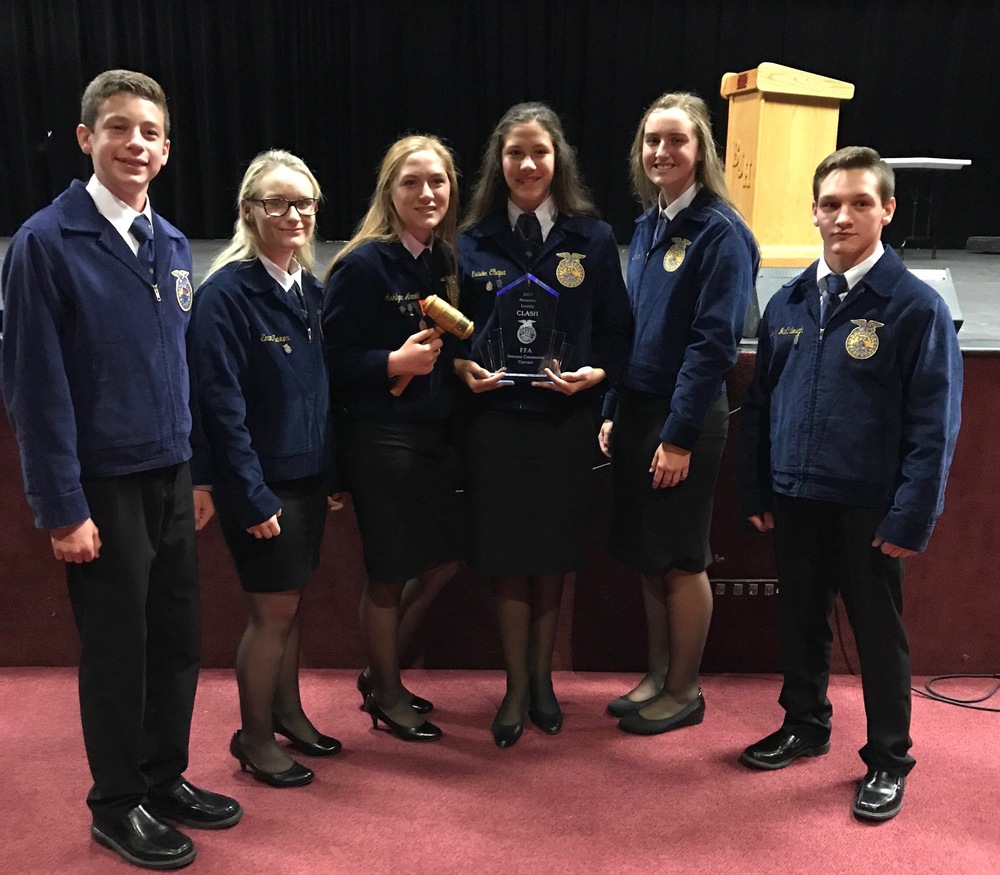 Madill FFA Opening Ceremonies Group Grabs Gold Tuesday in Byng Contest; Another Madill Team Finished Fourth Overall
Brandon Jacks
Wednesday, September 20 2017
One group of Madill FFA members won first overall for opening and closing cermonies Tuesday (Sept. 19) night in Byng for the Pontotoc County Clash. Another team from Madill finished fourth overall.
Kristen Chapa, Dylan McCullough, Ashlynn Arnold, Beth Coleman, Hayden Harper and Emma Saxon gained the gold.
Braeden Fearborn, Case Coble, Cole Selvy, Samantha Smith, Ryleigh Combs, and Riley Bridenstine finished fourth.
photos courtesy of Madill FFA