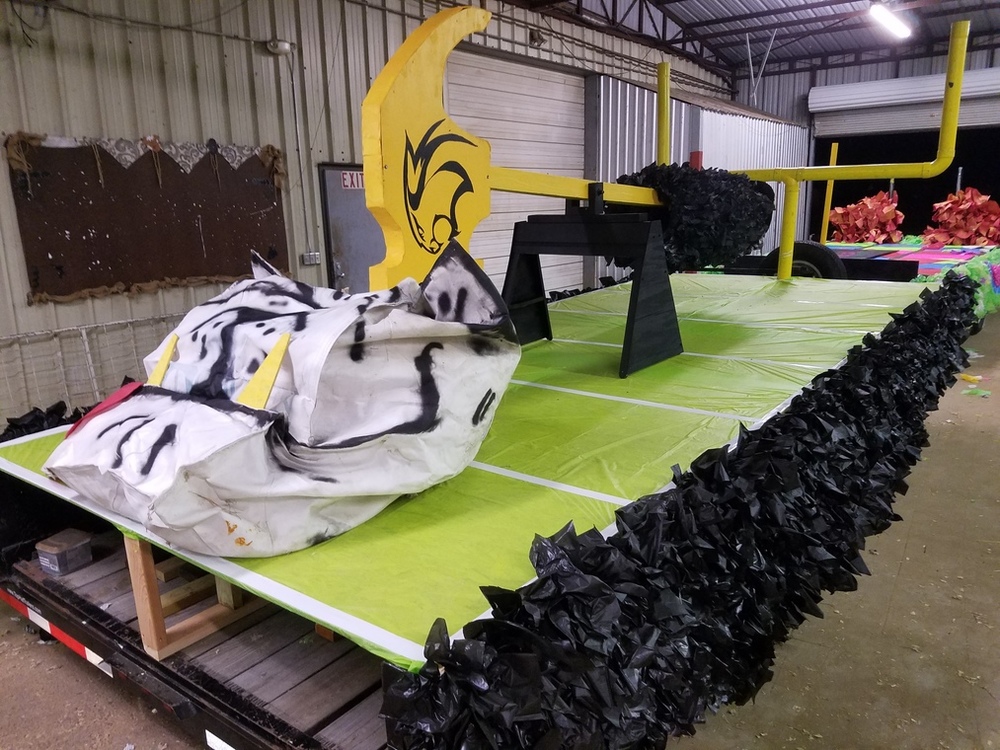 Nostalgia Flows as Beats Drop in Float Building
Brandon Jacks
Wednesday, September 20 2017
Nostalgia is flowing this year in the homecoming float construction process at William Ray Memorial Park this week.
Several students and parents are participating in preparation for Friday's parade. The theme for the parade is decades. The seniors' '70s float creations harken back to the days of disco music. The juniors are rewinding back to the '80s with Pac-Man and the Rubix Cube. The sophomores feature a flashback to the '50s diner and jukebox music. The freshmen bring back the '90s in an ode to a famous rapper.
Alumni, parents and patrons can view these floats during the annual parade at 2:30 p.m. on Friday (Sept. 22) that begins on Lillie Boulevard.