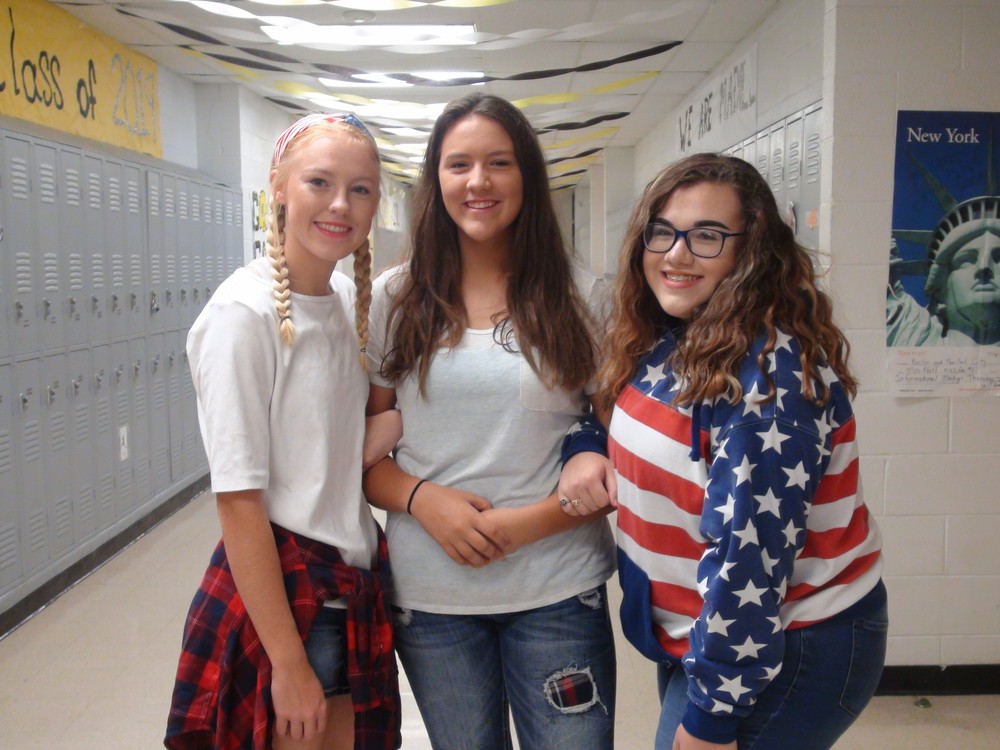 Homecoming Week at MHS Kicks off with Patriotic Day
Brandon Jacks
Monday, September 18 2017
Several Madill High School students chose to dress up for patriotic day on Monday (Sept. 18) to help kick off homecoming week.
Tuesday will be mismatch day, Wednesday is twin day, Thursday will be favorite sports team day and Friday students may choose to wear black and gold.
The theme for homecoming is decades. Seniors will be the '70s, juniors will be the '80s, sophomores will feature the 50s and freshmen have the '90s.
Float decoration is arranged at William Ray Memorial Park inside the fair barn from 3:30 p.m. to 9 p.m. on Monday, Tuesday and Thursday. Decoration is from 3:30 to 6 p.m. on Wednesday.
The parade is slated for 2:30 p.m. on Friday (Sept. 22).
photos by Mesa Ross & Jannah Reid