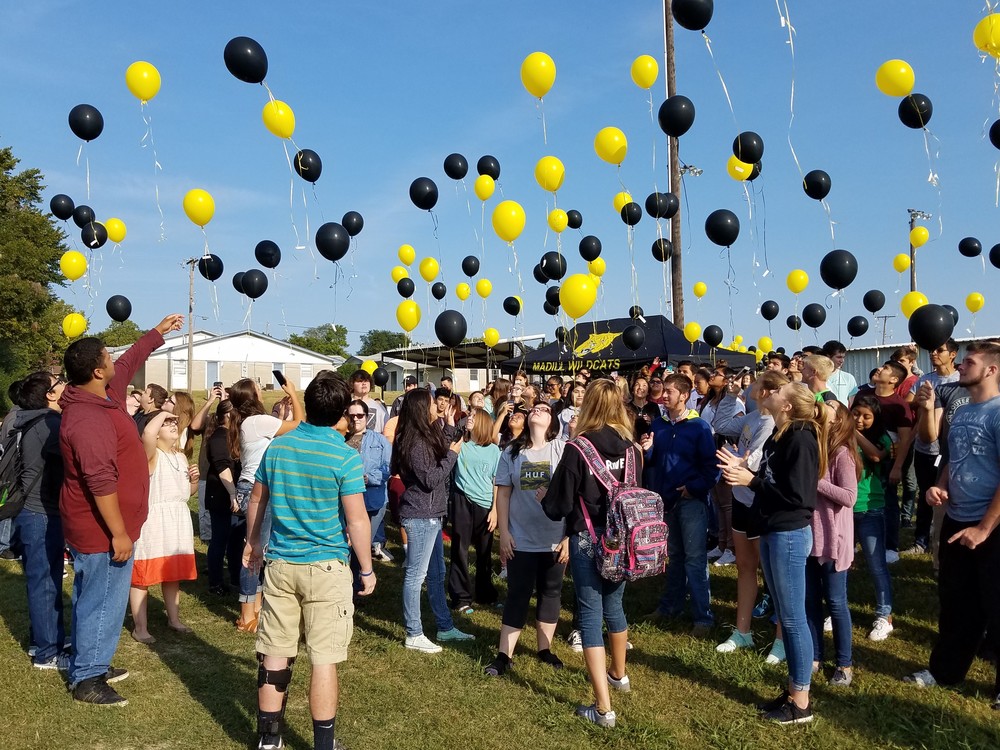 MHS with OC3 Community Group Releases Balloons in Awareness of Suicide Prevention Week; Watch Video on Demand
Brandon Jacks
Wednesday, September 13 2017
Students at Madill High School gathered by Tom Reynolds Field Sept. 13 to release balloons in awareness of Suicide Prevention Week.
The OC3 community coalition sponsored the event on Wednesday.
Principal Joanna Tuck spoke on the significance of the event. MHS class officers addressed each group on the importance of caring for people and finding the proper help in dealing with personal issues.
"Suicide is not something to play with," MHS junior class president Colt Crowson said. "As we release these balloons, kind of think about what you do every day and how you can prevent suicide from happening."
"OC3, what we're about is helping anyone that needs anything that has any concerns or any issues in your (MHS students) young lives," OC3 member Doug Jones said. "We have a group of people that are here for you for you to come to and talk to."
Watch Video of Balloon Release Wednesday on Demand