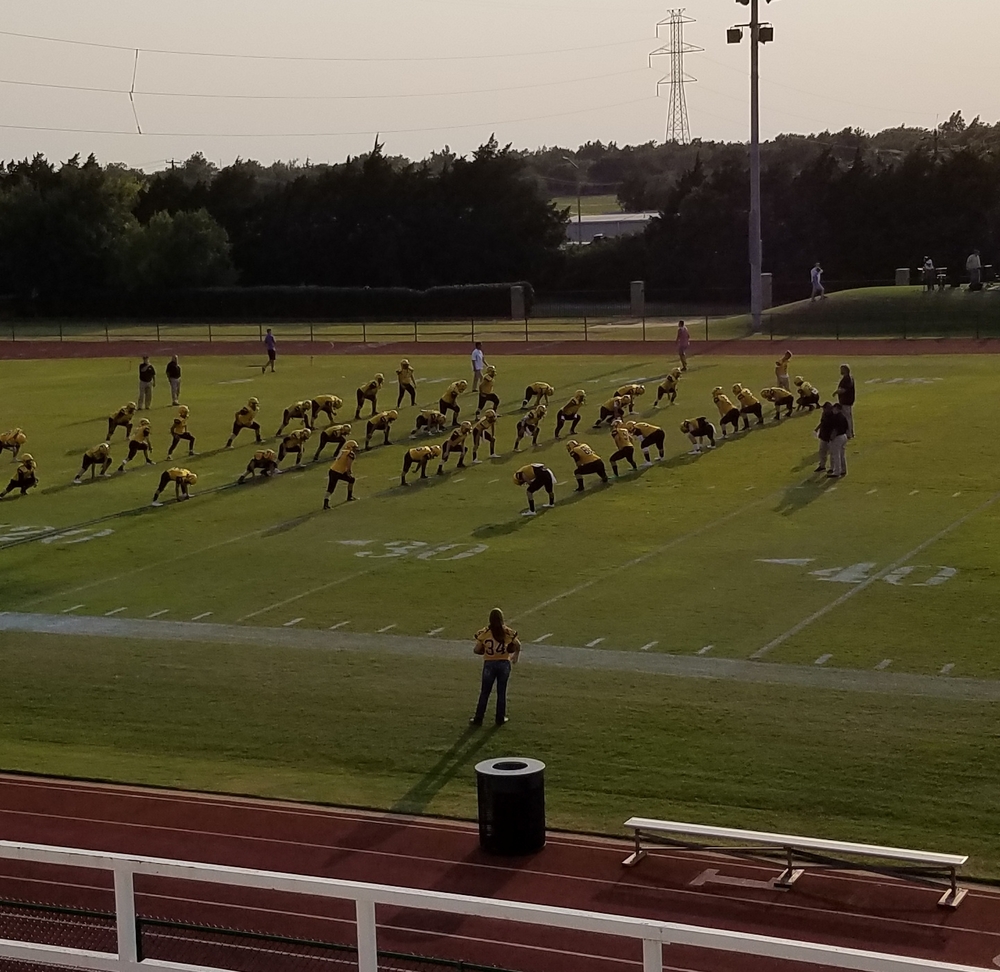 'Cats Power Into End Zone Twice Despite Losing to Powerful Chargers Friday
Brandon Jacks
Saturday, September 09 2017
A one-yard touchdown run by Dekevis Jordan and a nine-yard TD run from Seth Coleman in the second half were not enough for Madill in a 49-14 loss to Heritage Hall Friday in Oklahoma City.
Heritage Hall came through with 43 points in the first half to salt away the win early. Chandler Shephard caught a 36-yard pass from Blake Adams to start the scoring for Heritage Hall in the first quarter. Billy Ross, Jr. added the first of his four TDs in the first half on a four-yard run with 6:59 left to go in the first period. Preston Taylor picked off a Coleman pass to return it for the touchdown at the 3:30 mark of the first. Ross came through with his second TD on a 49-yard run to begin the second frame. The Chargers held to a 22-0 advantage. Ross got loose again for a 30-yard TD jaunt with 6:25 left in the first half. Ross closed the scoring in the first half with a 53-yard scamper with 3:31 showing in the second stanza.
Heritage Hall added one second-half TD.
Dakota Vandeburg had a pass interception for the 'Cats in the first half and Zane Crisp recovered a Charger fumble in the second half before the Class 4A No. 2 Chargers closed the deal in victory Friday.
The Madill football program is now 324-300-6 overall since 1957. Madill has had three perfect regular seasons since 1990.
The 'Cats host Kingston Sept. 15.