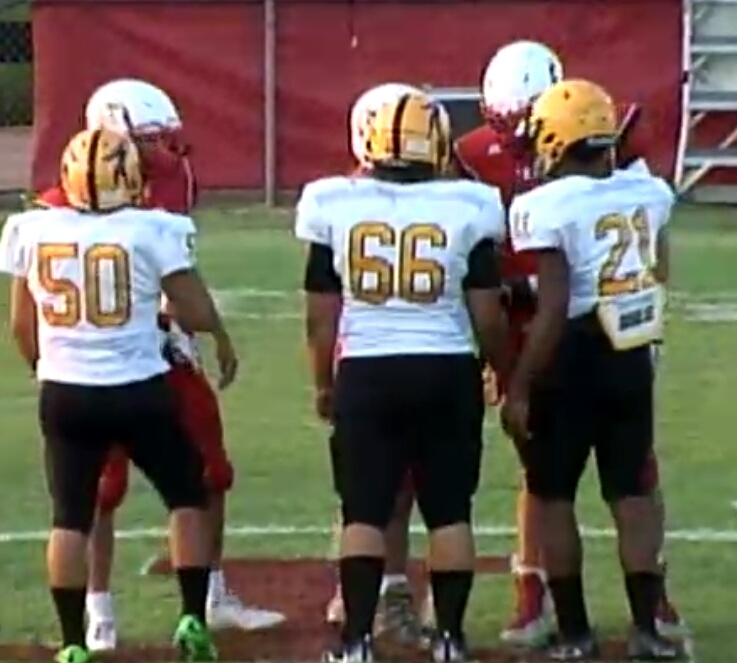 Madill Creates Opportunities, Capitalizes on Tish Mistakes for Victory Friday Night
Brandon Jacks
Saturday, September 02 2017
Madill created opportunities and capitalized on Tishomingo mistakes to capture a 34-14 victory over the Indians on the road Friday (Sept. 1) night.
Dekevis Jordan got the ball rolling for the 'Cats with his 18-yard touchdown run with 10:36 to go in the first quarter. Traven Bagley increased Madill's lead on his 12-yard TD scamper with just over eight minutes left in the opening stanza.
Tish's Cordale Berma picked up a Wildcat fumble and returned it 42 yards for a TD to make it a 14-6 score at the 4:52 mark of the first. Jordan answered back for the 'Cats with a 62-yard TD run on the next possession to put the Wildcats in front, 20-6.
Jordan added his third first-half score on a 27-yard run. The fourth of Jordan's TDs came at the beginning of the second half as he raced to the end zone from 41 yards out. The 'Cats led, 34-6.
Kyle Miller tacked on a 44-yard TD reception from Hunter Campbell with 5:08 left in the contest.
Madill travels to play Heritage Hall Sept. 8.