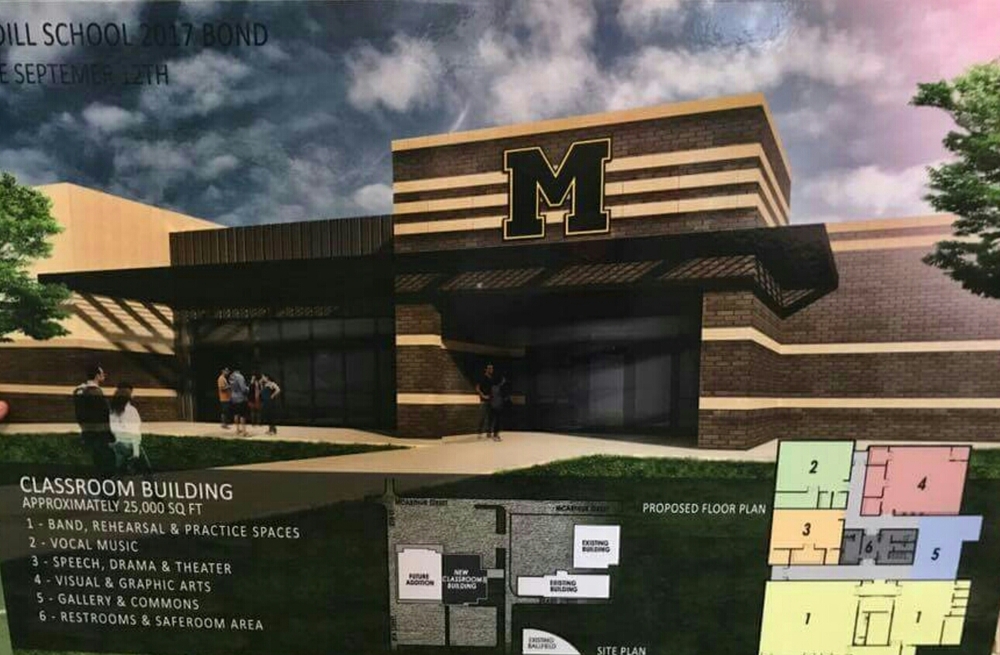 Bond Issue to be Decided by District Voters Sept. 12
Brandon Jacks
Monday, August 28 2017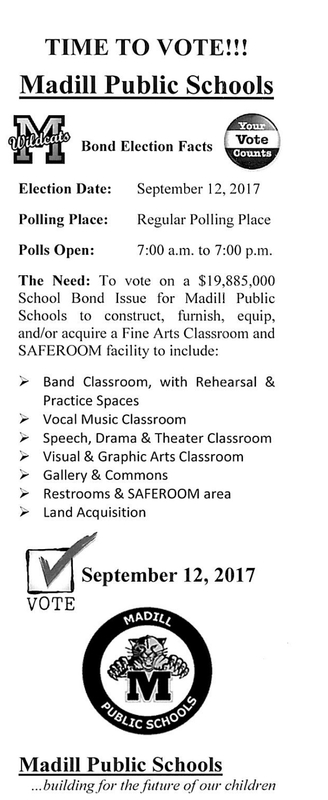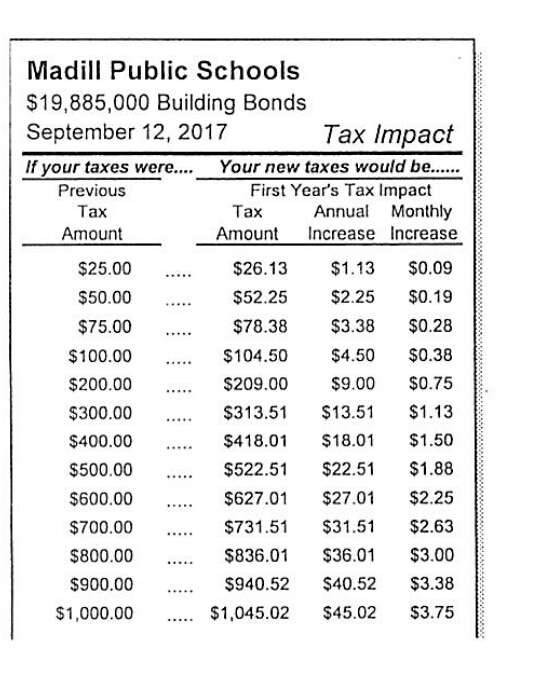 The Madill bond election is set for Sept. 12. All Madill Schools district voters are eligible to cast a ballot at the regular polling places from 7 a.m. to 7 p.m.
According to the Marshall County Election Board, voters may cast a ballot Sept. 7-8 during early in-person voting at the Marshall Co. Courthouse on the first floor across from the Commissioners' office from 8 a.m. to 6 p.m.
The bond must be passed by supermajority vote.