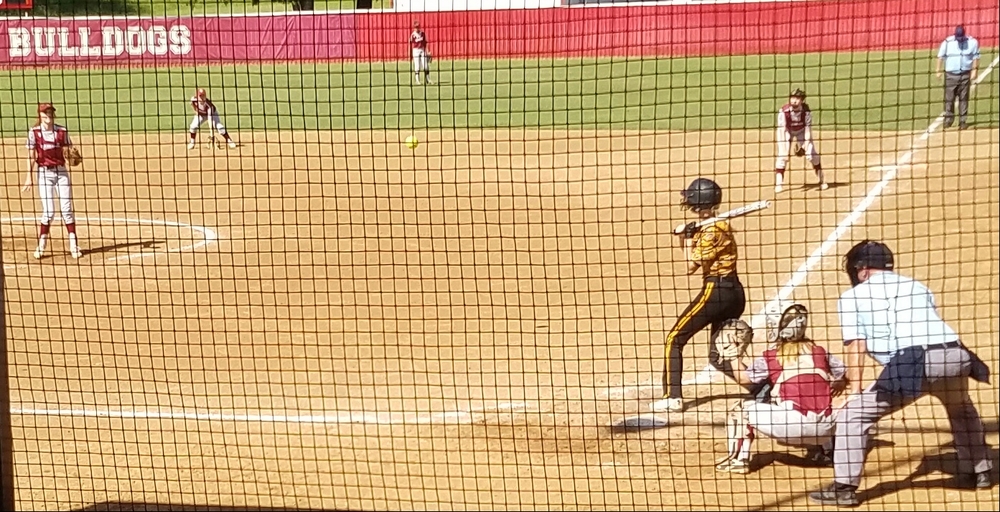 Softball Squad Sends Home Savages, Taken Down by Tigers Friday at Davis Tourney; Watch Games on Demand
Brandon Jacks
Friday, August 18 2017
A strong start from the Lady 'Cats saw the club secure a 7-2 victory over Wynnewood during play at the Davis softball tournament in Sulphur Aug. 18. Unfortunately, Madill was unable to hold an early edge against Konawa in an elimination contest to lose, 7-4.
An RBI-single from the bat of Cloe Austin down the third-base line in the top of the third frame staked Madill to a 3-0 advantage. She brought home Madison Jowers that had earlier singled to right field. Kayli Sweet solid RBI-single plated Camille Martinez from third. Gracie Jaggars crossed the plate to earn the Lady Wildcats a 5-0 lead with no outs in the fourth. Senior pitcher Bailey Gammill also singled, but did not score in the frame.
The Lady 'Cats built a 3-0 cushion in their first half inning against Konawa. The Lady Tigers answered with two runs in the first and two runs in the second to take the lead.
Madill faces Sulphur on the road Aug. 21.