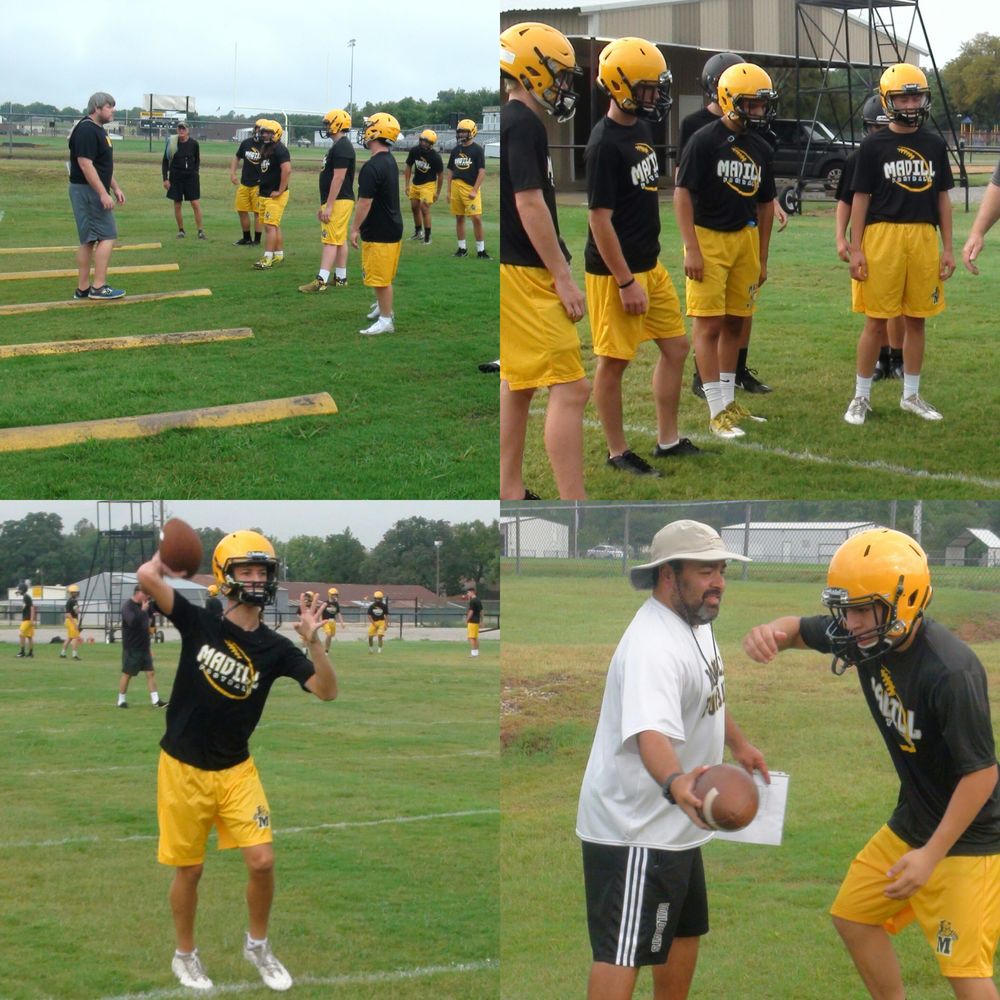 'Cats Preparing for Season as Football Practice Begins
Brandon Jacks
Monday, August 07 2017
Replacing players lost to graduation and injury is among the priorities for the Madill football team in 2017. New Madill head coach Drew Young has officially taken over as practice began Aug. 7 in the shadows of Blake Smiley Stadium. Young brings years of experience as head coach to the post that includes state championships and deep playoff runs.
Young's career has included coaching former National Football League players Hunter Smith, Charlie Johnson and Tim Gordon.
Madill is coming off its first playoff appearance since 2012. Last year's unit finished 6-5 with the loss to John Marshall in the first round of the postseason.
Madill returns four players on offense and four on defense. The 'Cats go into the year looking to some young and inexperienced players to fill critical positions.
Evaluations will be coming as practice progresses day by day. Players are learning the new offense.
Seniors will be relied upon this season.
"I think they'll respond in a positive manner," Young said of the seniors on the team. "They do things the right way. They lead by example and they'll have a positive impact on our younger kids."
Madill scrimmages Durant Aug. 18 at Blake Smiley Stadium before opening the regular season Aug. 25 by hosting Bridge Creek.