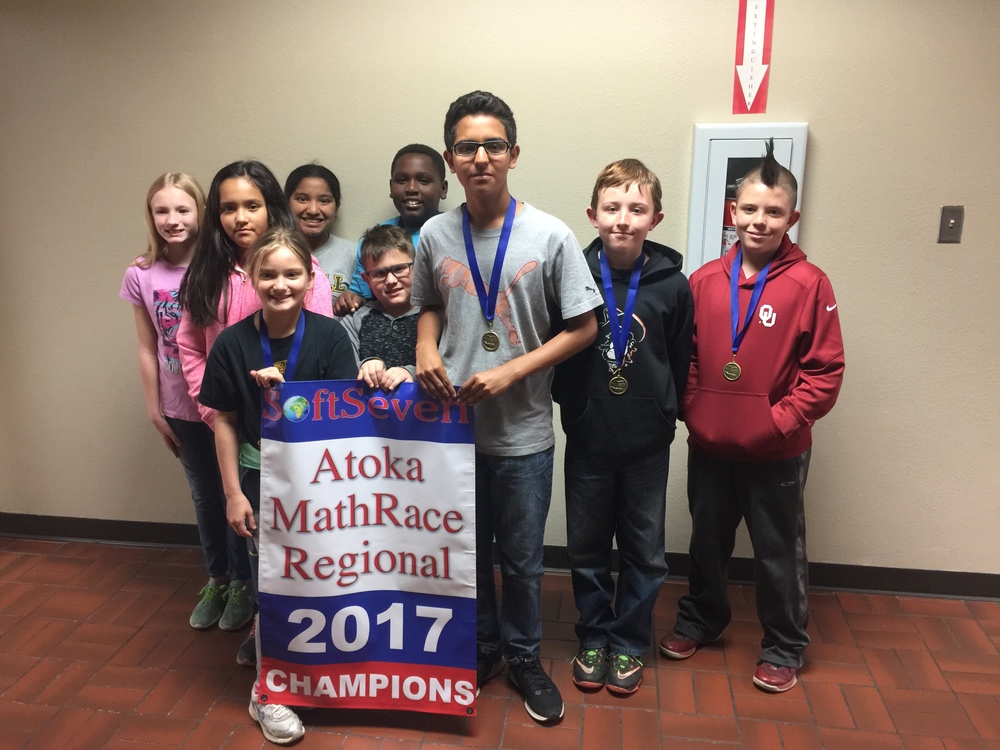 Madill Mathletes Win AGAIN!
Amy Ortloff
Monday, April 24 2017
Madill Elementary Soft Seven competitors won the title again this past weekend at the Atoka Soft Seven 2017 Regional Competition. Students have been preparing all year and performed on an exceptionally high level. 6 students made it to the final round and will compete at the state competition on May 5. The Soft Seven program is designed to increase speed of multiplication facts. It also helps improve their overall awesomeness! Melissa Gray and Donna Goff are the school sponsors that assist in making our team great. Way to go Madill Elementary MATHLETES!